Spa Facials
REJUVENATION FACIAL
•
$65
Skin Analysis, Deep Cleansing, Exfoliation, Treatment Mask w/ Hydrating Cream. (Normal/Comb. skin)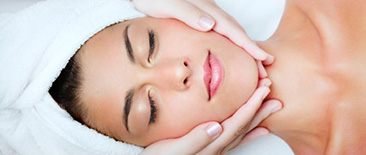 CORRECTIVE C SERUM FACIAL
•
$70
Deep pore cleansing. Includes extractions. Great for troubled or mature skin.
MINI FACIAL
•
$40
1/2 hour treatment for those on the go.
REFINING PEEL • $100 
(Series of 3 for $80 each)
See dramatic results in skin rejuvenation, acne and hyperpigmentation. Pre-requirements: Consultation and corrective facial.
Facial Waxing
BROW WAX • $20
LIP OR CHIN WAX • $17
CHEEK WAX • $20
Tinting
BROW TINT • $15
LASH TINT • $22
LASH & BROW • $30
---
Therapeutic Massage
with Nikki Leonardi
$75/60min  $110/90 min  $145/120 min
SWEDISH RELAXATION MASSAGE
•
Relaxing therapeutic style that helps with pain relief, decreasing stress and promoting flexibility.
HOT STONE MASSAGE
•
Heated stones are used to create a relaxing, nurturing experience. The penetrating heat and weight of the stones relax tense muscles and allows for a deep massage using lighter pressure.
DEEP TISSUE MASSAGE
•
Bodywork aiming to relieve tension in deeper layers of the body. Effective method for releasing chronic stress areas due to repetitive motion and past injuries.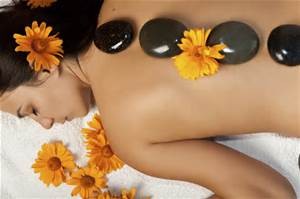 NL SIGNATURE MASSAGE
•
Customized massage, based on client goals and needs. Incorporating techniques from a combination of modalities such as Cupping, Ashiatsu, Myofacial Release, Deep Tissue, Trigger Point and Swedish.
ASHIATSU BAREFOOT MASSAGE
•
Ashi (foot) atsu (pressure) is a deep, painless form of barefoot massage that you will love. Using bars suspended above, the therapist can adjust the degree and angle of pressure.
SPORTS REHAB MASSAGE
•
Focus on areas that are overused and stressed from repetitive and often aggressive movements. It promotes flexibility, improves endurance, helps prevent injuries and prepares the body and mind for optimal performance.
---
Manicure Services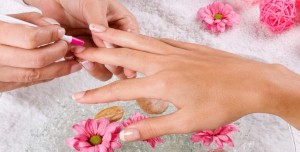 NATURAL NAIL BUFF • $20

MANICURE • $25

SHELLAC NAILS • $30  
PARAFFIN HAND TREATMENT • $15

NAIL FILL • $30
FULL SET NAIL EXTENSIONS • $50

FULL SET PINK & WHITE • $60
MANICURE+PEDICURE • $70
Pedicure Services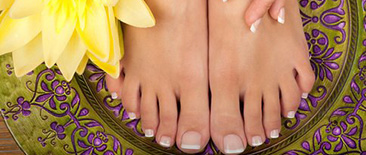 SPA PEDICURES • $45
Includes callus removal. Massage to the knee. Polish.
PEPPERMINT PEDICURE • $50
Refreshing & relaxing spa pedicure. An aromatherapy experience.
POMEGRANATE PEDICURE • $50
Refreshing & relaxing spa pedicure with pomegranate aromatherapy to soothe you.
HOT STONE PEDICURE • $65 • 1.5 hours
A spa pedicure with the relaxing warmth of hot stones and paraffin moisturizing treatment.
Spa Extras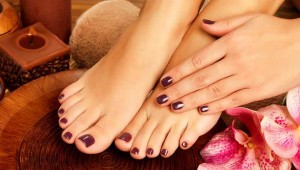 PEDICURE ADD ON • $10
Add a callus treatment or paraffin* treatment to any pedicure
POLISH CHANGE • $10

ACRYLIC POLISH CHANGE • $15

TOENAIL POLISH CHANGE • $15

NAIL REPAIR • $7 • $1 each add
ADD FRENCH MANICURE • $5
*Paraffin wax is an emollient, which softens and smooths skin.
---
Appointment required ~
Online booking available or call/text 503-493-2679 for your next spa service with Debi.
Book online or call/text 231-590-5566 to schedule a massage with Nikki.

NE Portland Spa Treatments by LE Debi Gable and LMT Nikki Leonardi.